Grammarly isn't for everyone. And the cost of premium is also pretty high.
Fortunately, this article lists, ranks and breaks down the best free alternatives to Grammarly.
Each competitor has their own pros and cons, but all of them can be used in some way to replace Grammarly.
Free Grammarly alternatives
Ginger is a downloadable writing assistance tool that has a lot of similarities with Grammarly.
This is probably the most similar Grammarly alternative in terms of features that we'll cover, so this should be your first consideration.
What makes Ginger a good alternative to Grammarly?
Very similar to Grammarly
AI-powered writing assistance
Works with all major software: web-browsers like Chrome, Firefox, Edge, Opera; Word-processors like Microsoft Word.
Popular; more data leads to better analysis
A powerful browser add-on, like Grammarly.
Most people spend the majority of their time tying through their browsers, so have integrations with a popular browser (like Chrome) is really important, as I'm sure you'll agree.
What makes LanguageTool a good alternative to Grammarly?
Multilingual – This is quite a stand out feature for a free tool. It operates with multiple languages, so if you're bi-lingual or more, then you'll find this useful. After all, it's easier to make mistakes in languages that aren't your native tongue. And, it goes further than just checking your spelling, it supports your grammar too, which is useful if you don't want to come across strangely.
Integrates with most popular software – Integrates with Microsoft Word, Google Docs and OpenOffice applications. Out of the box, you don't need to worry if LanguageTool will work or not. It's designed to work. You can count on this as a good alternative!
Has an online editor too – And, on the off chance that something goes wrong, you can use their online editor to paste your content in as a reliable last resort.
Incredibly good at making writing better.
Unlike Grammarly, and some of the alternatives I've mentioned, Hemingway Editor is completely free. No premium restrictions, no up-selling, just straight up no-cost writing perfection.
What makes Hemingway Editor a good alternative to Grammarly?
No installs required – Instead of using browser extension and require installs, users write or paste text directly into the editor. It's very simple to use. Requires no sign-up.
Makes your content clearer – It stylizes text to be more direct, simple, and effective. Hemingway had a knack for keeping text bolder and clearer. Less fluff, more value, better reading.
Completely free to use – Literally just navigate to their site, and you can start using the software right away. The process couldn't be simpler. Personally, I'd work in a text editor, then paste it into Hemingway, but it's entirely personal perference.
A simple, effective, freemium option for Chrome browsers.
Great for tailoring text to read in a given tone. But, also serves it's purpose of spell-checking and grammar correction.
What makes WordTune a good alternative to Grammarly?
Freemium – Again, meets your no-cost needs. But there is a premium version that you can upgrade to if you really want to.
Great for refactoring – WordTune uses some cool tech to rewrite sentences. Great if you've got writer's block, but you're sure that what you've written doesn't sound good. It's not cheating, it's literally just offering up ways that you can better express yourself. After all, you have the final say in what goes out. WordTune just offers that little bit extra.
Browser-based – It's built to work on the most popular websites, i.e. Twitter, Gmail, Google Docs, Facebook. If you're looking for Word integrations you'll need to look elsewhere (perhaps Ginger or LanguageTool).
Grammar.com is a go-to place for all things spelling and grammar.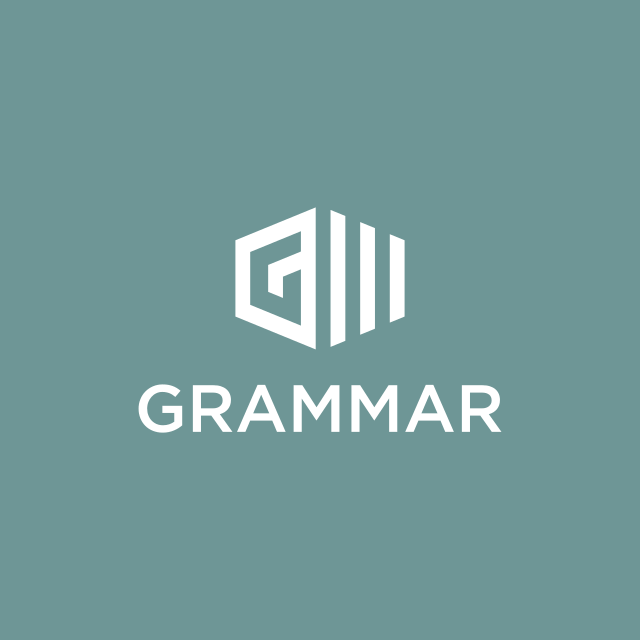 If you want to count on anything, you can probably bet your home on the fact that Grammar.com is good at grammar and spelling!
What makes Grammar a good alternative to Grammarly?
Completely free – Another option that has 0 costs. There are no premium upgrades required, it's free out of the box, and works.
No sign-up required – It also doesn't require any signup to use, so you can avoid spam mail, popups or up-selling by using this instead of Grammarly.
FAQs
Is there a free alternative to Grammarly?
Yes, there are many free alternatives, for example: Ginger, LanguageTool & Grammar.com.
Is anything better than Grammarly?
It really depends what you're looking for. Most Grammarly alternatives have there own pros and cons, and differ in some way that may better fit your needs.
Is Grammarly owned by Google?
No. They're owned by Grammarly Inc.
Is using Grammarly cheating?
No. But it can be abused, if you were to refactor someone's text, it would be plagiarism.
Is Ginger better than Grammarly?
In some ways, Yes. For example, Ginger supports more languages than Grammarly!